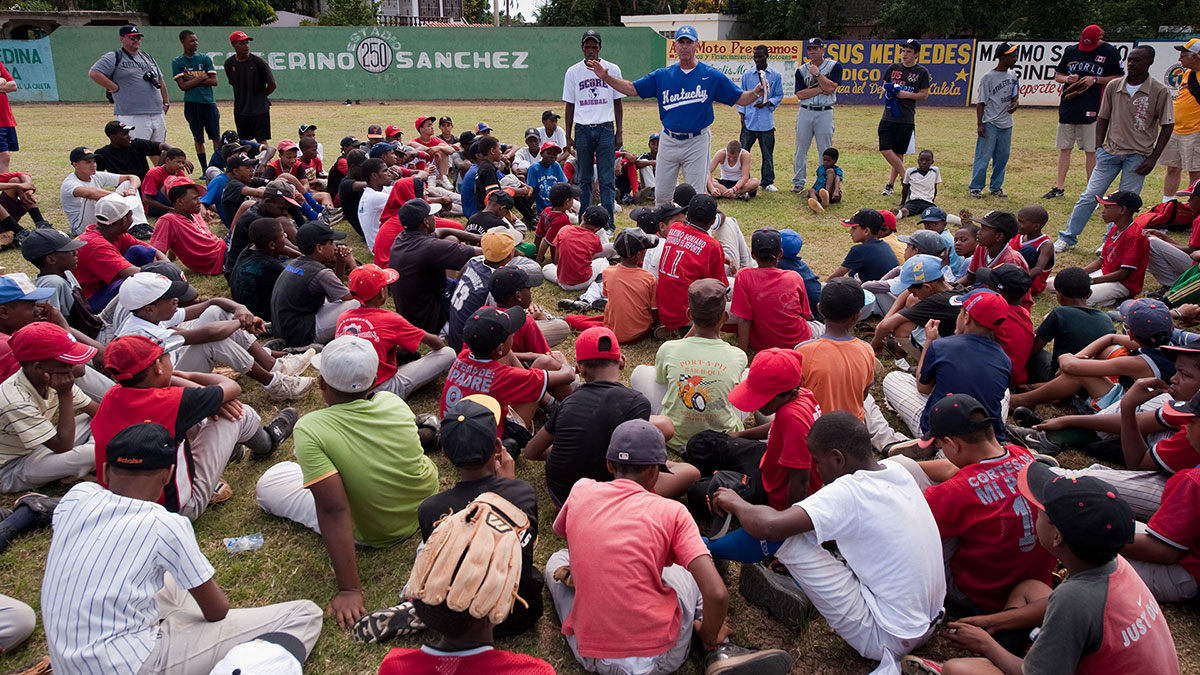 November Baseball Outreach 2023
Join us in Juan Dolio, Dominican Republic for this amazing outreach event!
We will be hosting several free baseball clinics for local youth in various communities.
There will also be opportunities for community outreach and service projects.
We will have worship services each day with amazing guest speakers.
You might even get to meet a few current and former professional baseball players!
This trip will include individuals and groups from all over the US with various knowledge of baseball.
Some will be high school or college coaches, some will be former players, and some are just fans.
Whatever your experience or skill level, we would love to have you join us for this unforgettable trip!
Guests should plan to arrive into SDQ (Santo Domingo) by late afternoon on November 5 (dinner will be provided that night).
The Baseball Outreach event will conclude on November 9 and guest can plan to leave any time that day.
Cost: $650
Cost includes:  all meals in country, lodging at a hotel in Juan Dolio, airport transfers and ground transportation in country, SCORE t-shirt, ministry set-up, trip leaders, and translators.
*$125 per night per person for any additional nights
*You book your own flight into Santo Domingo (SDQ).
Projected Timeline of Events for November Baseball Outreach
Sunday – November 5
4:00pm:  Guests arrive into SDQ (Santo Domingo), transfer to hotel, dinner provided
7:00pm:  Worship service and orientation for the week
Monday, Tuesday, and Wednesday – November 6-8
7:00am:  Breakfast provided
7:30am:  Chapel service and instructions for the day
8:30am:  Depart for Baseball Clinics
9:00-11:30am:  Baseball Clinics in local communities
12:30pm:  Lunch provided
2:00pm:  Optional Ministry opportunities (food distribution, visit orphans, local church ministry, etc)
6:00pm:  Dinner provided
7:00pm:  Worship service
Thursday – November 9
Depart for Home