Brian & Bonnie Donohew Top Golf Fundraiser
Brian & Bonnie Donohew Top Golf Fundraiser
Location:
Top Golf Scottsdale
9500 E. Talking Stick Way
Scottsdale, AZ 85265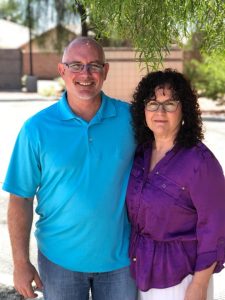 Date:
Thursday, April 11th, 2024
Time: 10:30AM – 1:30PM
**Doors open at 10:00AM. Check in for event begins at 10:15AM**
Up to 6 players per bay
Cost:
$89.00/person
Bay Sponsor: $600.00 for 6 players + 2 spectators (2 spectators have the option to play, but the screens only hold 6 names)
3 hours of unlimited game play
1 pro instructor
Food and beverage
Players can bring their own clubs – there are spaces for their golf bags. Players can use clubs provided by Top Golf at no cost. There are right-handed and left-handed clubs for both men and women. There are also clubs for children.
All proceeds go to make the transition of entering into full-time ministry with SCORE International and ministering in the community of Hildale, Utah. Our goal is to raise $50,000. Help us get started by kicking off our first ever golf outing at Top Golf Scottsdale!
Donohew Golf Tournament Payment
"*" indicates required fields