The Brazilian beach was dark as the high schoolers passed the soccer ball toward their makeshift goal. Eighteen-year-old, Stephen Theis ran up the field, working his way open for his teammates. Suddenly busses started pulling onto the beach, and people dressed in white climbed out, interrupting the soccer game. In the middle of the group, they carried a platform. Balanced on the platform was their sea goddess, Lemanja. They chanted as they moved toward the lapping waves and placed the platform in the water, shoving it out to sea. Then they turned, loaded up into the busses, and drove away.
Stephen's first thought was, That's pretty ridiculous that they are putting their faith in a goddess that is going to sink to the bottom of the ocean. Then the Holy Spirit spoke to his heart: You know why these people believe what they do. It's because Christians like you don't speak the truth to them. That got Stephen's attention. He turned and walked down the beach, away from the soccer game and prayed, "Lord, here I am. If you can use me, use me."
That's exactly what God has done and is doing. God called Stephen to serve in Brazil, where his parents had served as missionaries before him. He met his wife, Marissol, there, and they now have three grown daughters, a couple of sons-in-law, and a few grandchildren.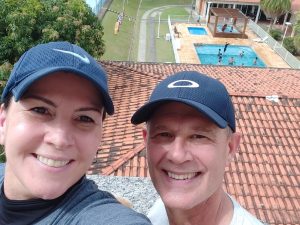 Stephen and Marissol's focus is the local church, both evangelizing through the local church and discipling in the local church. Their church has multiple ministry outreaches in the community, including weekly Bible studies in two different high schools.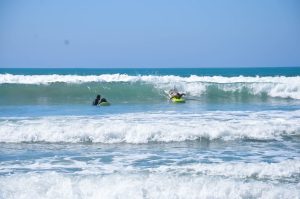 They also have surf and Ju Jitsu ministries where they teach people both the skills of these sports and the truth of Gospel. Another ministry they have is reaching out to individuals in the nearby juvenile delinquent prison. Stephen and Marissol each lead Bible studies and follow up with new believers. Marissol has also started a weekly reading class, teaching women to learn how to read through the Bible.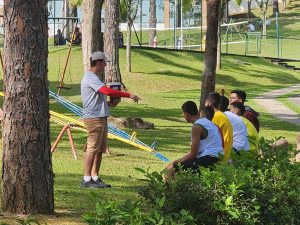 However, one of their main outreaches is a monthly three-day day camp, where school kids bus in for camp. During camp, they hear of salvation through Jesus at least three times. Then, where the schools allow it, the local church goes into the schools for follow up with the kids who have shown interest in Jesus.
The Theis' future goal is to reach more schools with the day camp, ramping their day camp from once a month to two or more times per month. God is already making connections to reach other schools, so that their dream can become reality.
How can you be involved?
Pray – for the network of churches as they reach new schools. For complete health for the Theis family. For people to continue to get involved in the local church and ministry.
Give – donate through SCORE to Stephen and Marissol Theis.
Go – God can use your gifts, talents, and passion for Him to serve in Brazil. Plan a trip through SCORE to go visit and serve alongside Stephen and Marissol with their day camps and through their local church to reach the people of Brazil with the love of Jesus.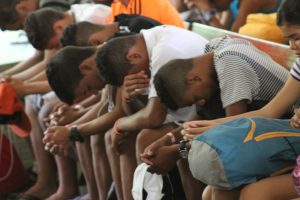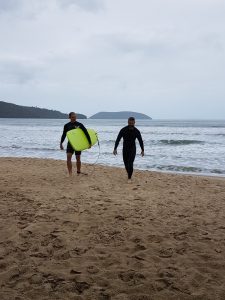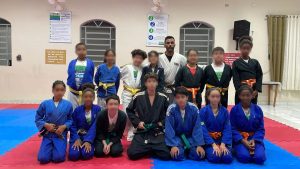 Written by Joelle Person
Missionary Donation
"*" indicates required fields