Argentina

SCORE Mission Locations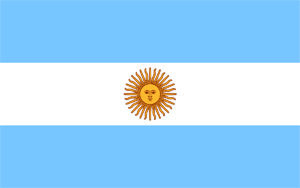 Argentina is a great location for mission trip opportunities. Some of our current focused ministry opportunities are within the local colleges and universities through ESL Classes, Businessmen/women giving lectures, or sports clinics and games. We are also partners with local churches in the area to perform children and youth ministry and serving at soup kitchens.  If you have a group that you feel is gifted in a certain area please be sure to include that in our trip interest form.
About Argentina
Argentina is the southern-most country in South America. Being the 8th largest country in the world in land mass, it only has a population of 43.85 million. SCORE is based out of the city of Cordoba which is in the geographical center of Argentina. Argentina has four seasons, but they are flipped from North America making December some of the hottest parts of the year and May some of the coldest.
Population: 43.85 million
Weather: While Argentina does have the typical four seasons, due to its vast size the climate can vary greatly. In Cordoba, hot and humid summers then dry winters.
Ready to get started?
Begin by submitting an interest form!
"*" indicates required fields