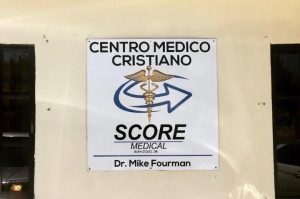 For those that have traveled with us before, you may know that our Juan Dolio location is the base for our medical outreach. This clinic has grown immensely over the past several years. This provides an incredible opportunity to share the Gospel with each person that enters the clinic or is served through a medical teams in the various villages across the country.  Now that the clinic is more well-known and people are traveling from near and far, some up to 2-3 hours, we have developed a GREAT need to fill our depleted supply of over the counter medicine. If you're traveling to the Dominican Republic on one of our short-term teams or internships consider packing an extra bag and filling it with supplies for our clinic or missionaries. Many things, such as over the counter medication, are much easier and more affordable to purchase in the States. When teams come to serve alongside our missionaries or various ministry partners, we are so grateful. However, we want to make sure that our ministries continue to reach the most people possible even after your team is gone.
If you're traveling soon, you can access a copy of all the requested medicine through your Managed Mission's account, but if not you can find a list of immediately needed medicine below:
Children's Tylenol Suspension (Children's Acetaminophen)
Children's Benadryl (Children's Diphenhydramine/Allergy relief)
Children's Cold and Cough Syrup
Hydrocortisone 1% cream
Triple Antibiotic Cream
Anti-fungal cream (Clotrimazole/Miconazole)
Diaper Rash cream (Zinc Oxide)
The clinic is also always in need of prescription medication, mostly antihypertensives and hypoglycemic agents, so if you are a health provider who has the capabilities to donate please contact our clinic doctor, Patricia Balaguer (drmedical@scoreintl.org).