Yvonne Gothard
Executive Secretary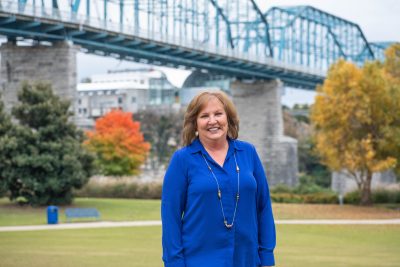 Yvonne met her husband, Mike, in high school. They were married April 4, 1981. They have a son, BJ, a daughter, April who is married to Lee, two grandsons and one granddaughter.
Because of a move, Yvonne and Mike changed churches and became members of Calvary Baptist Church in Red Bank, TN in March of 1996. They continue to be faithful members and love being involved in their church where they teach Sunday School and sing in the choir.
After joining Calvary, Yvonne and Mike began attending Ron's Sunday School class. Ron and Pat had just moved the ministry out of their home into an office. Pat asked Yvonne to pray about becoming Ron's secretary part-time at the same time Yvonne had also been praying about a part-time job. God answered both prayers. Yvonne feels so blessed to be able to help facilitate the work of this ministry and loves hearing the reports of groups who have returned from the field.
Email: yvonne@scoreintl.org