Rob & Jean Sundholm
USA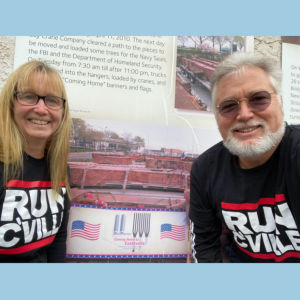 Joyfully Serving with SCORE International as stewards of the manifold grace of God . . .
Big City to Little City!   Brooklyn, NY to Coatesville, PA!  The Brooklyn Bridge to the bridge at the Camp at Old Mill! Different locations, same opportunities!
We are on the move.  We have been serving our Lord and Savior together as husband and wife in NYC since 1988.  We  immersed ourselves in the community,  pastoring, coaching, tutoring, and serving people facing a myriad of challenges.  In 2017 we sensed an unshakeable call to join with SCORE  as Missionaries strengthening local churches, discipling people in missions, partnering with like-minded ministries and hosting short term mission teams.
God has called us to expand our ministry in Pennsylvania..  For 30 years we  have discipled children, teens, young adults and families from NYC at The Camp at Old Mill (a ministry of County Corrections Gospel Mission) in the Coatesville, PA  area. Now we are excited to strengthen and expand our partnerships with churches and christian ministries here.
We are looking forward to all that God has in store for the people of Coatesville, surrounding rural communities and NYC as we partner with Churches to: Share Christ Our Redeemer!
Email: RobandJean@scoreintl.org