Randy Evans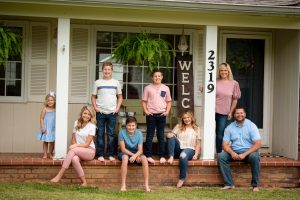 Randy Evans comes to SCORE International after 20 of experience coaching basketball. He and wife Diana have been using the game of basketball to challenge the lives of teenagers over the course of their marriage. Randy and Diana both played college basketball. Randy played at Bryan college ('95-'99) and Diana played at Cleveland state ('96-'97) and Bryan ('00). Using their experiences, they have seen lives changed as the result of God at work through making basketball a ministry. They have cared and shared the gospel through coaching. camps, tournaments, and college exposure events.
Randy's coaching career has included middle/high school and community college stops in Chattanooga, Cleveland, and Knoxville. He is currently the Athletic Director and Head Basketball Coach for the CSTHEA Patriots, a Homeschool Athletic Program in Chattanooga, TN. He also brings to Score business experience in sales and marketing. Through that entrepreneur spirit he helped many area sports teams raise the funds they need with Leading Edge Fundraising.  He also built a lawn maintenance and landscaping business for his family called My 3 Sons Lawncare.  These have provided platforms to engage people in gospel conversations.
Randy's passion to share Christ through sports or business is founded in his personal relationship with Jesus.  Randy accepted Christ at a young age and as he grew and matured in his faith, he realized what an amazing platform sports were and how they can be used to bring people to Christ.
Diana accepted Christ at a young age as well and has always used sports as an Avenue to reach out to those who need to hear about Christ.today, Diana lives out her testimony through homeschooling their children and impacting the players on the teams that Randy coaches.
Randy's passion for SCORE came after Ron Bishop, SCORE founder, recruited him to go on trips to the Dominican Republic ('94) and Jamaica ('95). It was then he knew he wanted to use the game of basketball to change lives for Christ. "Diana and I are excited to finally follow through with a dream that we have had for over 20 years! When we were dating, we sat at a Waffle House talking about using basketball as a ministry…. and now to see it fully coming to fruition is exciting! Basketball has always been our platform for personal ministry but now in God's perfect timing the opportunity to join the Score team to fulfill His call is amazing.
Randy and Diana have 6 children… Marisa (23), Raylee (18), Maguire (14), Daxton (12), Zander (10), and Zella (4). Would you consider partnering with the Evans family in prayer and financial support to enable them to fulfill God's call on their lives.
Email:  randy@scoreintl.org