Miguel & Manuela Arciniegas
Colombia – Missionary Apprentice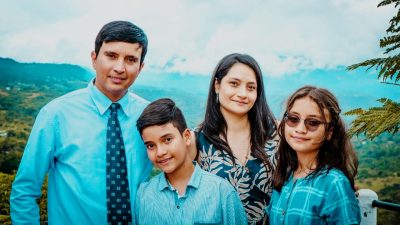 The Arciniegas family is serving the Lord in Fusa, Colombia. Miguel was born in 1986. He is married to his beautiful bride, Manuela. They have 2 children: 1-year-old Ana Maria Arciniegas Leal and 9-year-old Juan Sebastian Arciniegas Leal.
Miguel received Christ as his personal savior in 2003, and has been serving in full-time ministry since 2014.
Miguel was trained under the leadership of SCORE missionary Aby Prado. Miguel is currently pastoring a church plant that he started. He also teaches new disciples through the Training Point ministry.
Along with pastoring and making disciples, Miguel also serves in camp ministry of the Highlands Ministry in Fusa, preaching the Gospel to thousands of young people in the camp each year.  Miguel and Manuela thank God for the great privilege that He gives them to serve Him and participate in the extension of his KINGDOM.