Mignelis Hodge
Dominican Republic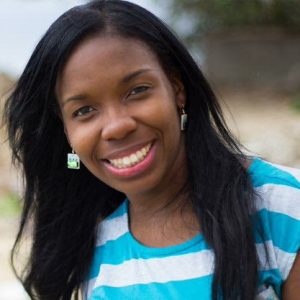 I did not grow up in a Christian home, but went to Sunday School, and Summer Bible School.
I use to think that being a Christian was going to church, singing in a choir, until one Sunday morning my teacher told us that we can participate in church ministry, but if we do not accept the great sacrifice that God made for us on the cross, that our sins will not be forgiven and that we will still go to hell. She told us that it was a personal decision, and at that moment I realized that being good and doing good things doesn't make me a Christian. On August 17th, 1998 I gave my life to Christ, and from that day I was a different woman. God had transformed me from eternal death to eternal life in Heaven.
Now I am serving Him in the Dominican Republic with SCORE International.
Email: mignelis_27@hotmail.com