Margaret Morris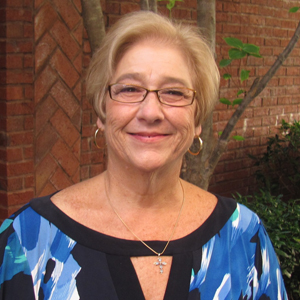 Margaret grew up in a Christian home in Birmingham, Alabama. She attended Samford University and graduated with a degree in education. She married Jan Lloyd Morris in 1970.
After teaching one year in the public school system, she knew God was calling her into full time ministry. Over a 30 year span, she was blessed to serve as a student minister in three amazing churches.
After the death of her husband, God began to redirect her ministry and gave her a passion for international missions, especially for the Dominican people. Her first trip to the Dominican Republic was in 2002 and she continued to bring groups to the Dominican Republic for 8 years. In the summer of 2007, she served in the internship program in the Dominican Republic.
Following her internship, Margaret returned home to care for her ailing mother, while also serving as the Congregational Care Minister for Westmeade Baptist Church.
In January of 2011, she will return to the Dominican Republic as part of the Score staff, working as the Dominican Republic Internship Coordinator.
Margaret is blessed with three children and eight grand children.
Email: dominicannanna@gmail.com