Kaity Benson
Administrative Assistant & Child Sponsorship Coordinator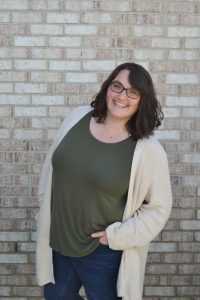 Kaity was born and raised in the Chattanooga area. She was raised in a Christian home and came to know Christ at the age of 5. She had the privilege of attending  a private Christian school throughout her early education, and she then went on to attend Lee University and the University of Tennessee at Chattanooga for her Bachelors in Psychology, which she received in 2015.
Kaity grew up loving to listen to stories of missionaries, and as she got older, she hoped to be involved in full time ministry and possibly missions one day. She went on her first SCORE trip in 2006 to the Dominican Republic with a group from her church. That first trip was life-changing for her, and it continued to grow her love of missions. Since that trip, she has gone on several missions trips with SCORE. One of her favorite aspects of the missions trips she has been on has been playing with and loving on the children in the local towns and ministries.
Kaity is very excited to be given the opportunity to work for SCORE since its ministry has greatly impacted her own life.
Email: kaity@scoreintl.org