John & Katie Zeller
USA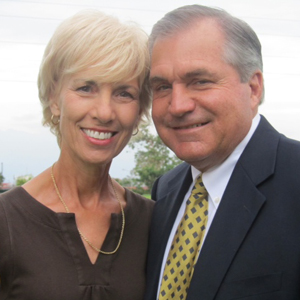 John has served on the Board of Directors of SCORE International for over 30 years under the direction of its founder, Ron Bishop. John served as the Executive Director for SCORE International from February 2011 through June 2022. John now travels all over the USA speaking at churches, sporting events, camps, and conferences. John also travels overseas on short-term mission trips throughout the year.
John served as the Minister through Recreation Outreach at Idlewild Baptist Church in Tampa, Florida from 1997 to 2007. Before that he served as the Athletic Director of Temple Heights Christian School in Tampa and Northside Christian Academy in Charlotte, North Carolina. He also served as the Head Baseball Coach at Tennessee Temple University in Chattanooga, TN. and The Master's College in Santa Clarita, California.
John is currently the chaplain for the Tampa Yankees. He has impacted the lives of many athletes through sports outreach, but even with his accomplishments and commitments, he asserts his family as his top priority. John resides in Florida with his wife Katie. He has two sons, Chad and Chip.
Coaching Experience:
1975-1981 – Northside Christian Academy, Head baseball/Soccer.
1981-1985 – Tennessee Temple University, Head Baseball Coach.
1985-1988 – The Masters College, AD/Head Baseball Coach.
1988-1994 – Northside Christian Academy/ Church Staff, Head baseball/Soccer.
1994-1997 – Temple Heights Baptist Church/School, AD/Head Baseball Coach.
1997-2007- Idlewild Baptist Church, Recreation Pastor.
2007- Present -SCORE International.
Email: john@scoreintl.org