Gredual & Emily Rincon
Dominican Republic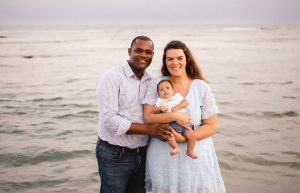 We are Gredual and Emily Rincón. We have been serving as missionaries with Score International since 2017. Gredual has been with score in some capacity since 2010. He served as a translator and in church planting ministries. In July 2017 we got married and started serving together in a church plant in Quisqueya where Gredual helped establish and later became the pastor. Through a series of events God began to form in our hearts a desire to minister to national pastors in the San Pedro de Macoris area. While we were in great prayer on how this would look and work out, God was working in the Score leadership of the Dominican Republic with the same understanding for this type of pastoral ministry.
We are now serving as Strategic coordinator and administrators. God took our prayers and answered them in bigger ways and with more opportunities than we thought possible. We are working directly with pastors to formulate plans on how we can better partner with the local churches. We want to help them reach their communities with the gospel, make disciples, and strengthen their churches. An important goal of our work will be to provide a strategic process for mission groups to serve the churches and communities in ways that lead to healthy growth. We will follow up after groups have departed to enhance and encourage the church where people have responded to the gospel. In addition to the work with pastors we are serving weekly in two local churches. Gredual leads worship, kid's clubs, and youth groups. Emily leads a ladies Bible study and is overseeing the kids' Sunday school.
As much as ministry is a blessing, our greatest blessing is raising our son Oliver (born April 6,2022). He is growing quickly and loves meeting new people, especially kids! We are grateful to the Lord and to each of you who continue to partner with us through prayer and financial gifts. For those visiting our site for the first time thank you for reading our story. As you pray we would love for you to consider partnering with us and others as we continue in this exciting journey!
Email: gredual.rincon717@gmail.com