Gene & Miriam Fitzgerald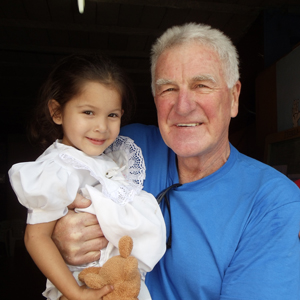 Gene was born and grew up in northern Maine. He went to Gordon College in Wenham, Massachusetts, where he met his wife. Marian. Marian's parents were missionaries to Japan. The Fitzgeralds spent 8 years teaching and coaching at the Christian Academy in Japan.
Gene was a basketball coach for 40 years and spend most of his time at Covenant College near Chattanooga and Trinity Christian College near Chicago. Marian recently retired from a career in elementary school teaching, most recently at Chattanooga Christian School. The Fitzgeralds have been with SCORE since 2002. Gene concentrates most of his time on recruiting college and high school athletic teams to go on short term mission trips.
Email: mmgfitz@aol.com