Frank & Jo Ogle
Dominican Republic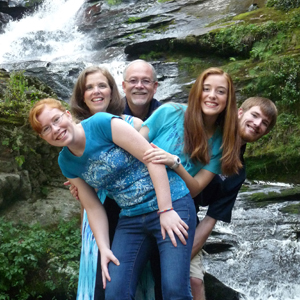 Frank and Jo grew up in homes where they were taken to church, faithfully. Frank was convicted of sin and accepted Jesus as Savior and Lord at the age of 18, after his mother's death. Jo prayed to receive Jesus as Lord and Savior at age 10 during Vacation Bible School in North Carolina.
After moving to Tennessee, she and Frank met and grew to know one another during their student ministry years. Frank and Jo have been married for over 44 years and are blessed with five children and four grandchildren.
Being married in 1978, they have both faithfully served in Children's ministries, AWANA, taught Youth Sunday School, College Sunday School and Adult classes, along with a ministry to young boys without dads, and an FCA Baseball ministry.
Frank and Jo have been a part of missions by giving and going since their teen years to both Home and Foreign Mission trips in S. Dakota, Arizona, Michigan, Venezuela, and now the Dominican Republic. Three of the Ogles first attended missions with SCORE in 2006 when the FCA baseball team came to the DR on missions. The Lord pierced their hearts for full-time missions then, and solidified it when Frank was able to attend in 2008, and then brought the rest of the family in 2009. When returning back to the States, they knew they were NOT home.
After approval by the SCORE, International Board, they publicly (formally) surrendered to the call of missions in the Dominican Republic. What was once called a foreign missions to them is called HOME. Their home church is Tri Cities Baptist Church in Gray, Tennessee.
Email: frank@scoreintl.org