Erica Jude
Public Speaker – USA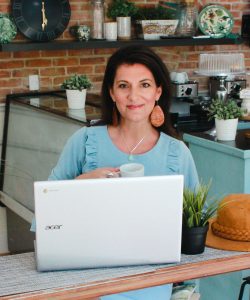 Erica is founder and executive director of Lily House Anti-Trafficking in the Dominican Republic. She received Christ as a young child and followed the Lord, learning to delight in Him in her college years. With a bachelor's degree in Broadcast Communications/Spanish Proficiency, she worked as an educational video/documentary producer before she and her husband, Nathan, pulled up their WV roots and moved to the Dominican Republic as missionaries with SCORE International in 2006.
While planting churches and beginning a family, God opened Erica's eyes to vulnerable women in prostitution and trafficking in her community. In 2009, after their second daughter was born, Erica and missionary friends began evangelizing on the streets and quickly opened one of the first safehouses on the island. For several years, Lily House was the only safehouse for women and their children to receive live-in help in the same location. She has partnered with the International Justice Mission, The DR Department of Trafficking and others to fight against injustices and share Christ in the darkest places. Lily House is a holistic safehouse model now mentoring other Christian ministries in Spanish-speaking countries, the United States and around the world. Erica continues to produce educational curriculum, Bible Studies and more to be used in the lives of women leaving the most vulnerable communities and seeking new life in Christ.
The Judes were missionaries to the Dominican Republic for 12 years until moving Stateside in 2018. Erica and Nate have 2 teenage daughters, Mali and Brinkley. Erica is currently serving on staff at her home church in WV where Nathan pastors, while also serving on the Executive Leadership Team at SCORE International USA. She enjoys traveling, speaking and advocating for Lily House Anti-Trafficking, as well.
Erica is fascinated with embracing different cultures, visiting new places, getting her hands in the dirt and her feet in the sand whenever possible – and all of those things are better with coffee in hand too! She is available for women's conferences and for teaching about anti-trafficking awareness and education, and how Christians and the Church can respond to this worldwide problem.
Email: ericasjude@gmail.com