Destiny Ruth
Apprentice – USA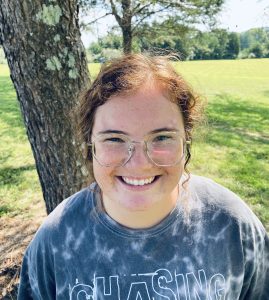 My name is Destiny Ruth, and I have recently stepped into full-time ministry. I am located in Southern, Ohio, and I am thrilled to be considered a missionary in my hometown.
The things I am passionate about align with the needs of the community – discipleship, public school ministries, and camp ministry. I will be serving as an Assistant Camp Director at Mt. Hope Bible Camp located in Otway, OH. I will also be serving as the director for our local school district ministry at Northwest Elementary, and I will be headlining as a leader for local small groups in my area.
I truly believe that here in the United States there is a gigantic disconnect between the heart and the mind of believers. They claim to know Jesus, but they don't allow themselves to understand the transformative power of the Gospel. God has made the knowledge of His Will very evident in my life – to go, make and teach. We are commanded to go into our communities using our gifts and abilities to draw one another towards a closer relationship with Jesus and to bring others into the unity we find in Christ. My going, making and teaching begins here in Southern Ohio in the ministries I will be involved with – to bring about the transformative part of the Gospel, not just the knowing.
Email: druth@scoreintl.org