Chuck Grooms
Director of International Missions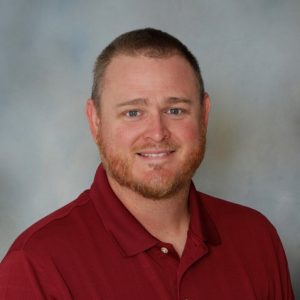 Chuck graduated from Clearwater Christian College in 2002. He began his career in ministry at Grace Chapel Church in Sanford, North Carolina, teaching high school Bible, coaching varsity baseball, and working as assistant youth pastor. Chuck and his wife, Kristen, went on their first short term mission trip with SCORE in 2003 to the Dominican Republic. It was on that trip, they fell in love with the vision of SCORE International and international missions.
The Grooms moved to Dublin, Georgia in 2007 where Chuck continued to serve the Lord in Christian education at Trinity Christian School until 2020. For the past few years, Chuck has pursued his passion for missions as a local Missions Planner and Director of Mobilization for SCORE International. Chuck is also an ordained pastor and currently serves as an elder at The Journey Church in Dublin, Georgia. Chuck continues to lead students and church groups to the Dominican Republic. Chuck has a desire to see the nations reached with the Gospel of Jesus Christ, and he has a passion to introduce teenagers and adults to the international mission field and support missionaries and pastors who are serving and discipling their local people.
Chuck and Kristen have four children: Makenzie, Kolbi, Coley, and Gabe. Their children enjoy traveling to the Dominican Republic to serve on the mission field and are excited to have future opportunities to serve in international missions.
Chuck feels blessed to be serving many people through his role as Director of International Missions at SCORE International.
Email: chuck@scoreintl.org