Charlin Zuniga
Honduras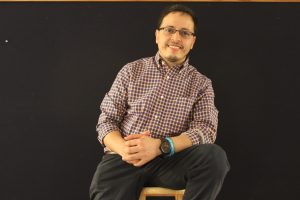 Charlin was born into a Christian family in Honduras. He was saved during a family devotional time when he was 8 years old. He responded to the call to the ministry when he was 16 years old during a youth conference and by the grace of God, he has served the Lord in the ministry for many years already.
In 2012, God gave him the opportunity to study in United States. He earned a degree in Theology (B.Th.) at Rio Grande Bible Institute, in Edinburg Texas. He also completed his Masters studies (MA in Theology Studies and a Master in Divinity) at Southern Theological Seminary in Louisville, KY.  From 2016 -2020, Charlin was full time involved in the ministry at Ridgewood Bible Church in Lockport NY, serving in church planting and receiving a pastoral mentoring training in this local church.
Charlin is now serving as a full-time Score missionary in Honduras. He is a lead pastor in Renacer Baptist Church. Through the local church and Score Honduras team, Charlin is discipling people, training leaders, giving seminars in different parts of the country, preaching the gospel to the lost and teaching the word of God Sunday by Sunday. He says; "It is a great honor and privilege for me to participate in God's great redemption work. I am very excited to be called to serve the Lord in my own country, my own culture, my own language and among my own people"
We praise the Lord for bringing Charlin to the SCORE team in Honduras. If you want to support him financially, you can donate to his account here on the SCORE website.
Email:  charlinz@hotmail.com