Cal & Sherrie Kern
USA – University at Buffalo Campus Chaplain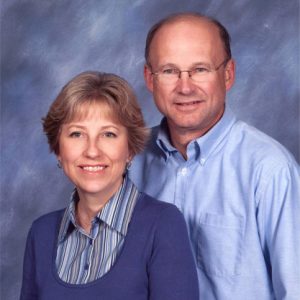 Cal Kern has been involved with various ministries since 1986. He joined staff as the Upstate New York Director of the Fellowship of Christian Athletes (FCA) in 1993, a position he held until 2001 when he went to work for Family Life Network as a Christian Radio Representative. Kern returned to FCA in 2007 where he established and led an FCA Summer Collegiate Team, the Niagara Power in the New York Summer Collegiate League, for nine years.
With the Niagara Power no longer active, Kern, and his wife Sherrie feel called to continue their service to college athletes.  Kern served with FCA at the University at Buffalo's Campus as a sports chaplain from 2015 through 2021. Sherrie has worked alongside him as she mentors and disciples the female athletes. While UB has been Kern's primary place of ministry, he also mentors several coaches and men throughout Western New York.
"My heart is ministering to and discipling college athletes and coaches. There is so much pressure they experience and so little encouragement so I try to represent Christ by coming alongside them to encourage and share the hope of knowing Jesus Christ whenever I can."  Kern's motivation to help college athletes stems from the years his son struggled in college with the wrong crowd until a Lutheran pastor worked with him to help turn him around. "I want to be the instrument that God uses to help college athletes make the rest of their years fruitful, just like that pastor was for my son."
Cal is excited to be part of SCORE International as he and Sherrie continue the ministry God has opened up and now also have the opportunity to be involved in sports mission trips.  "We are truly blessed to be a part of what God is doing through SCORE.  It's great to be on this team!"
As an athlete, Kern was the first two-time All-American soccer player at Buffalo State College. In 1972 he was drafted in the first round by the North American Soccer League's Toronto Metros and played six months before shattering his kneecap during a game. He served the next year as the assistant soccer coach at his alma mater and worked in the family business before accepting Christ and entering full-time vocational ministry.
Cal and Sherrie have two children, both of whom are married, and five grandchildren. They reside in Grand Island, N.Y., where Kern enjoys time visiting with his family, reading and coaching.
Email: ckern@scoreintl.org