Bob & Anna Nilsen
USA – Medical Ministry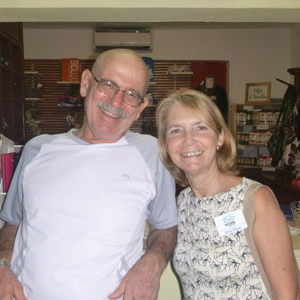 Bob and Anna were married in 1972 and have two faithful children, as well as three grandchildren. Bob and his wife Anna have been active in the church and serving the Lord for more than 31 years in a multitude of roles that God has been pleased to place them in, including: Church planting, pastoring, teaching, counseling, medical missions, among others.
Bob has more than 30 years of emergency medical experience as an EMT and RN at major metropolitan facilities. Bob holds numerous national certifications: QMRP; ACLS; PALS; TNCC; EMT.
In addition Bob has completed his doctorate in Theology.
Bob and Anna have been serving with SCORE since 2001.
Their home church is Greenville Grace Brethren Church, Greenville, OH

Phone: Dominican Republic SCORE: 809-526-1370 (c)809-395-7212 USA: (c)434-258-5876
Email: bobananilsendr@yahoo.com