Ben Merrill
Dominican Republic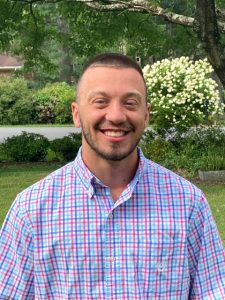 I grew up in a Christian home in Hendersonville, NC; both of my parents raised me to live how a Christian man should live. When I was 11 years old, I was so excited to give my life to Christ and be baptized. Before my first mission trip, I had never even thought about leaving the state, let alone the country. I then took my first mission trip with Biltmore Church to the Dominican Republic in the summer of 2016 after some friends at work had convinced me to go. Though the trip was only a week, my heart was forever changed and I knew that God was drawing my heart to the mission field there. After this first trip, I went to the Dominican three more times–once for a mission trip and two internships with SCORE. In 2019, I began the process to be a full time missionary with SCORE in the Dominican Republic, but God decided that it was not the right time for me to go yet. There was still a lot of preparation He needed to do in my heart.
While COVID-19 confined me to staying in North Carolina I was able to gain experience working with the Hispanic ministry at Mount Vernon Baptist Church teaching ESL classes and helping with the children's ministry. I was also able to attain a full time position in the mail room at Samaritan's Purse. I thought at this point I had figured out where God wanted me to be, but I was wrong once again. In the summer of 2023, I decided to make a long overdue visit to the Dominican again to visit friends and do the same work I had done on my previous internships. I had decided prior to this trip that I was not going to fall in love again with my life in the Dominican, but as soon as I arrived I could not shake the feeling that I was meant to be there.
So I immediately began the process of becoming a full time missionary in the Dominican once again, and I am now blessed with the opportunity to help host short-term groups that travel to the DR for week-long trips and to serve wherever God calls.
Email: bmerrill@scoreintl.org