Day Camps Brazil

A Day to Share the Truth and Impact Lives!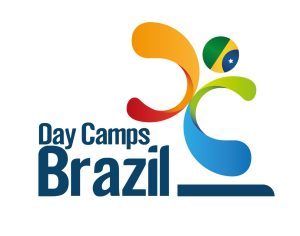 The doors to the public schools here in Brazil are wide open to us. We need to take advantage of this opportunity. In the last 5 years we have had over 125,000 public school students at our Day camps. We have dates lined up with schools, until the end of the school year with another group of schools on the waiting list for next year.
Core Values of DCB
Guide them through a program designed to change their lives.
Expose them to Christ who will change their lives.
Train them in a local church which will help them grow in Christ.
Partners of Day Camps Brazil
We have 9 partnering ministries touching each region of Brazil.
Brazil has a population of 210 million people.
1/4 of Brazil population are students.
Preparation of DCB
Step 1: We visit the Public School and explain the Day Camp program to them. Most students have never been on a field trip and many have never been in a swimming pool in their lives.
Step 2: Partner with a Church close to the Public School for follow-up.
Step 3: Recruit and excite members from this church, to be with us at the Day Camp with the students.
Program of DCB
Transport from school to camp
Ice Breakers and Gospel Message
Camp Activities
Lunch: Rice, Beans, Meat, Salad, Macaroni, Dessert and Drink (for most the best meal all week)
Ice Breakers and second Gospel Message
Small Groups, decision time and collect contact information
Camp Activities
Farewell Snack: Drink, Sandwich and gospel literature
Follow Up Program of DCB
Step 1: Set up follow up speaking engagements at the school.
Step 2: Intentionally connect the students with the partnering church.
Step 3: Visit the church to see how the students are doing.
Day Camps Brazil Testimonies
"Evelyn came to DCB and after the first gospel message by Marco Grosso our missionary she asked her teacher if she could go talk to Marco. She told him she had received Christ as her savior. Evelyn had a bruise on her face from a motorcycle accident. Her Aunt was driving the motorcycle when a car hit them. At the time her Aunt was still in the hospital. She told Marco that now she knows why she didn't die that day. Because she needed to come to the Day Camp and receive Christ as her savior."
"Roberto is 71 years old. He came to the DCB as a chaperone. He said I heard the gospel message in the morning and afternoon. I felt like a fish caught in a net. I found out that the net is Jesus Christ. I am 71 years old and only today did things fall into place and start to make sense to me. Bruno had the opportunity of leading Roberto to Christ.
Pastor Pablo and his Church are one of our partners. Two years ago, he was with us for the day camp. Pastor Pablo visited the school and invited them to church. Today he has over 30 students from children to adolescents from the Day Camp. Because of the children many families are now attending church. PTL"
How can you be part of DCB?
Recently our major donor reduced his giving by 92%. We believe God wants us to continue doing the DCB program. We are asking you to consider joining us in this endeavor in three major ways.
Give $40 a month to this project to impact public school students.
Share with others about this project and opportunity of be a part of sharing the gospel with so many.
Pray that we might raise the funds necessary a month to maintain our commitments with the Public Schools to take them to the Day Camp and share the life changing message of Christ.
Please pray for our missionaries that depended on donations that are no longer being given. If you would like to help them with a gift you can do so by way of our form at the top. Please choose "Brazil Pastors" as the Ministry.