Scott & Shannon Cannon
Executive Director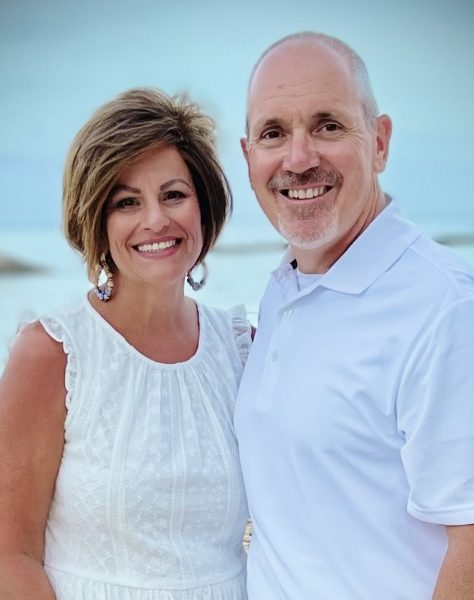 Scott and Shannon met each other in their home church where her father was the Pastor. Shannon grew up a pastor's daughter and then became a pastor's wife. She trusted Christ as Savior when she was 8 years old and Scott trusted Christ at 17 years old. They were married in 1990 and have served the Lord in full-time vocational ministry in the local church together for over 30 years. Scott has served as a Student Pastor, Education Pastor and Sr. Pastor. Scott received his Bachelor of Business Administration from Clayton State University and his Master of Theological Studies from New Orleans Baptist Theological Seminary.
The Cannons have a call on their lives to serve the Lord wherever He leads and directs. From the beginning, both have had a passion and desire to impact the world for Christ as God sees fits. They have had the opportunity to serve the Lord on international short term mission trips to China, Peru, Nicaragua, Costa Rica, Jamaica, Dominican Republic, and several domestic mission trips. Some of these trips were with SCORE in the D.R.  Scott has been involved with Baseball, Pastor Training and Men's Conference. Shannon has had the opportunity to attend the Ladies Missions Conference, lead ladies missions trips and serve with the ladies at Lily House, as well as lead retreats with the missionary wives.
Scott and Shannon have a passion to share and live out the Gospel relationally. Daily they strive to love God and to love others. God has developed in them over the last 30+ years of ministry a burden to come alongside and encourage pastors, missionaries, as well as their entire families. They have 4 children and 5 grandchildren.
After serving for a year with SCORE in a role of Missionary Care, the Board of Directors called Scott to serve as Executive Director of SCORE in July 2022. Scott and Shannon are excited to be a part of the SCORE team! They truly have a desire to reach the nations with the Good News of Jesus Christ and His love. They look forward to encouraging, mentoring, and building relationships with SCORE missionaries and local nationals all around the world. As they begin their journey of building a prayer and support team would prayerfully consider joining them in this new season of life and ministry?
Scott's email: scott@scoreintl.org
Shannon's email: shannon@scoreintl.org